If you enjoyed the pages on this site,

then please be sure to visit my other site at

Click Pictures To Go To Pages

Welcome to the Jesus Never Fails Website !

It's my prayer that you will find strength and inspiration from the items shared on this site.  God's TOTALLY AWESOME ... His mercy is infinite, His grace is amazing, and His love is unending.  Whatever you are going through.... whatever your need.... Jesus is here for you and will never leave nor forsake you... simply put.... JESUS NEVER FAILS !  May you come to know Him as you are known to Him.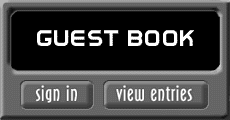 Thank You, Lord for your mercy and your grace... for the love that You give us everyday... and for opening our eyes and hearts to receive those things that You would have us to learn.  I ask that You bless each person that visits this site in ways that only You alone can do.  Reveal yourself to them Lord and draw each of us closer to You until our hearts beat as one with Yours.  May those who need your healing, your strength, your guidance, your wisdom, your hope and your faith receive it in abundance.  Thank You, Father, for hearing and answering our prayers according to your good and PERFECT will for our lives.  In Jesus' name, amen and amen.

COMMENTS? 

Now's your chance to let them be known :) 

I'd love to hear from you,

so please sign the guestbook or drop me an email. 

If you would like to be added to my mailing list and receive a notice whenever a new page is posted to this site, then please send me an email with

ADD ME TO THE MAILING LIST PLEASE

in the subject line.

Music provided for entertainment purposes only.  Please support the artist by purchasing song for your personal use.